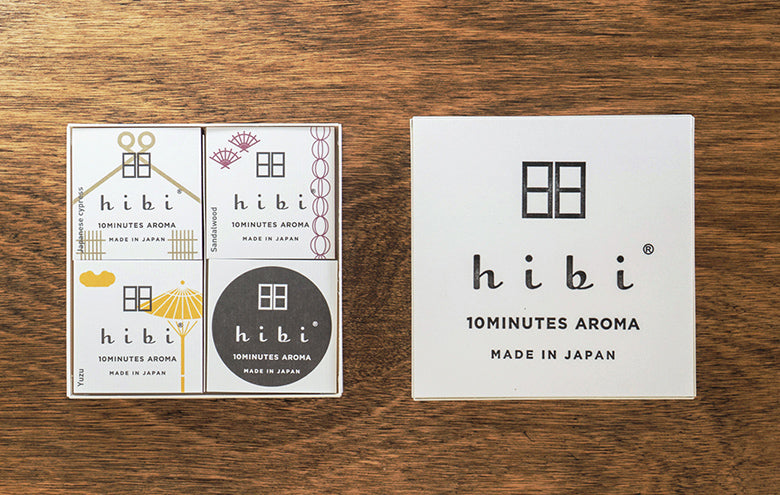 hibi
HIBI 10 minute incense Gift Collection 3 fragrances
---
HIBI 10 minute incense gift pack allows you to enjoy three fragrances. It looks like a match but is in fact a stick of incense. It burns for 10 minutes and the fragrance will linger on for many hours after. The gift collection brings to you 3 fragrances sandalwood, cypress and yuzu. The collection comes with its own burning tray that can be used again and again.
A fragrance of trees enveloping your mind with a nostalgic serenity.
Ideal for soothing a restless mind and getting back clear thoughts.
A fragrance that brings you to another world with mysteriously-profound sweetness.
Ideal for eliminating tensions and reflecting on your inner self
Yuzu: 
Aroma of yuzu which has been used as a medicinal plant for centuries. Ideal for stress relief and relaxation
---
Share this Product
---
More from this collection